AN EVER-ROLLING STREAM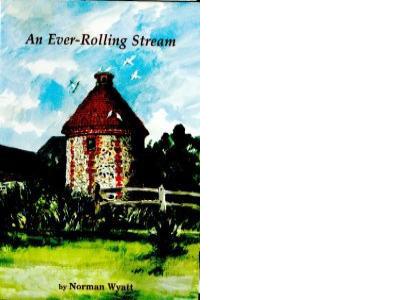 About this book:
This memoir of a Sussex farmer, always a devout Christian but only late in life becoming a priest, was described by Michael Adie, the then Bishop of Guildford, as the 'outline of a lovely and lively man, who seems to have grown younger with the passing of the years'. This is not, however, just a Sussex book; not just that of a committed Christian. Its appeal it to all those interested in local and family history, and rural life before World War II, and during, it covered in clear, first-hand descriptions. It also paints a true picture of the ever-changing farming scene: now a tragically changing one.
AN EVER-ROLLING STREAM came to be written after a nostalgic visit by the author to the village of Walberton and scenes of his childhood, wartime youth and manhood until 1958, at Pigeon House Farm. strong desire to record something of the familiar faces and places came over him. A typical clear-cut character sketch is of Tommy Dowling.
One day an Evangelist was earnestly talking to Tommy about the need for faith. "That's right, that's what I always sez",he burst out with. "Now you take them their calves. If I didn't have no faith that they would grow, what good would it be for me to feed em?"
Retreat of one puzzled and beaten Evangelist. Norman's book goes on to describe important attitudes in his life, and records his Christian calling and development. Coming from a Sussex farming family steeped in the ageless traditions of Christian belief and worship, it is perhaps not surprising that his life has turned out the way it has. In his Preface, the then Bishop of Guildford, Surrey, describes the book as 'a pilgrimage of one who seems to grow younger with the years.'
'Above all, it is the highly readable story of one who has travelled far from his beginnings without really leaving them at all.'